Written by Reza Jamili
The health and medical tourism industry in East Asia is growing rapidly, with many countries in the region becoming increasingly attractive destinations for medical and wellness travelers. The most influential countries in this industry are Singapore, Thailand, South Korea, Japan and Taiwan. These countries focus on different sectors of the market such as cosmetic surgery, dental care, fertility treatments, stem cell therapy, traditional medicine and wellness treatments.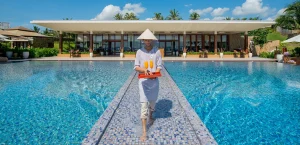 In recent years, the trend of medical and wellness tourism in East Asia has grown significantly due to factors such as improved infrastructure, better access to quality healthcare services at lower costs compared to other countries and a wide range of treatments available. Patients and travelers from all over the world travel to East Asia for various reasons including cost savings on medical procedures, access to advanced technology and treatments not available in their home country or region as well as cultural experiences.
The future of medical and wellness tourism in East Asia is expected to continue growing due to factors such as increasing demand from aging populations in developed countries seeking affordable healthcare options abroad as well as rising disposable incomes among middle-class consumers who can afford international travel for health purposes. Countries that are likely to be more successful in these markets include Singapore due to its strong reputation for quality healthcare services; Thailand due to its affordability; South Korea due to its advanced technology; Japan due to its traditional medicine; and Taiwan due to its focus on stem cell therapy.
At present, patients and travelers from North America, Europe, Australia/New Zealand and other parts of Asia are traveling mostly to East Asian countries for health or medical services.
The most important policies that have helped the growth of these markets include government initiatives such as tax incentives for medical tourists; visa waivers or fast-track visa processing for foreign patients; investment in infrastructure development; promotion of local healthcare providers through international marketing campaigns; and collaboration between public-private partnerships. Countries such as Singapore, Thailand and South Korea have been particularly successful in applying these policies.
The size of the health and tourism market in East Asia is estimated to be around $1.2 trillion. The medical tourism market in East Asia has grown significantly over the last ten years, with an estimated growth rate of 10-15%.
Some of the famous and reputable hospitals and medical centers in East Asia include Bumrungrad International Hospital (Thailand), Parkway Pantai (Singapore), Gleneagles Hong Kong, Seoul National University Hospital (South Korea), and Tokyo Medical University Hospital (Japan).
Some of the well-known spas or wellness centers in East Asia include Chiva-Som International Health Resort (Thailand), The Spa at Mandarin Oriental Tokyo (Japan), The Ritz-Carlton Spa Seoul (South Korea), and The Spa at Four Seasons Hotel Hong Kong.